Used car auction highlights national demand for convertibles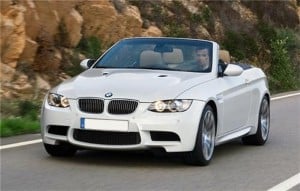 Posted by Sebastian Turkenburg

Second-hand convertibles are in high demand as the weather hots up, figures have suggested.

In a recent sale held by British Car Auctions (BCA), the soft top used cars attracted more than 200 buyers, with 309 of the 319 models selling to generate a turnover of £3.6 million.

Models ranged in price from £4,000 to over £30,000, with high sellers including a Porsche Boxster 3.4 S 2DR Roadster Petrol model, which went for £22,200.

A BMW 320I 2.0 SE 2DR Convertible Petrol vehicle was sold for £17,500, while a used Audi TT 2.0 TF 2DR Roadster Petrol model went for £16,200.

BCA teamed up with Lex Autolease across three sales recently.

Simon Rossiter, Lex Autolease senior valuations and auction manager, commented that the event had been "spectacular" and demonstrated the national demand for convertibles.

Last month, BCA revealed that 400 used convertibles recently sold for £4.6 million in one day.