Used car buyers place competitive finance rates as most important factor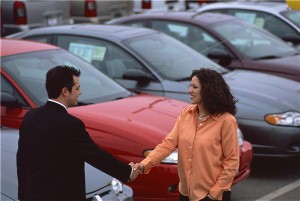 Posted by Louise Clark

The majority of consumers looking to purchase a second-hand car on dealer finance cite competitive rates as the most important factor when considering an offer, a study has shown.

Analysis of used car buyers by the Finance and Leasing Association (FLA) has highlighted that 77 per cent of buyers feel finding the best rate of finance is the most important factor when deciding whether to pursue an offer.

"When looking to replace a car, working out how the replacement is to be financed is one of the most important elements of the decision," commented Daniel Burgess, automotive director of vehicle intelligence firm HPI.

The auto information provider has established a service called HPI Finance Gateway to help dealers and consumers come up with the most competitive rates.

It works by taking into account each used car buyer's personal circumstances and matching them with rates from dealerships nationwide.

"HPI Finance Gateway is bringing competitive and convenient car finance into the showroom by ensuring the customer gets the finance package that is right for them," Mr Burgess explained.

In related news, the latest figures from the FLA show that the volume of used cars sold to consumers in February rose by three per cent.