Used car drivers could make use of free tyre check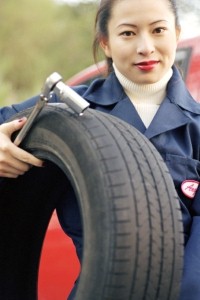 Posted by Sebastian Turkenburg

Motorists who regularly encounter potholes during driving might want to make use of a free tyre alignment check from ATS Euromaster.

The firm is offering the quick exam to car and van drivers at its 380 fast-fit centres nationwide.

Used car drivers could find that coming into contact with a pothole knocks the alignment out of place, which could make the vehicle feel like it is pulling to one side during its operation.

Group operations director at ATS Euromaster Chris Hufflett commented: "Incorrect alignment effectively means that a vehicle's tyres are pulling in opposite directions which can result in rapid uneven tyre wear, reduced fuel economy and can seriously affect handling and safety."

He added that having the tyres checked is all the more important following the damage caused to the roads during the harsh winter.

The Daily Mail recently reported that the patch and mend hasty repairs being carried out to fill many potholes as quickly as possible is resulting in even more problems.