Used car drivers to prepare for heat and congestion this bank holiday?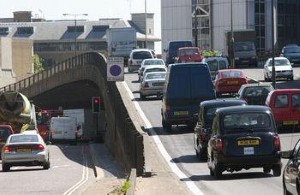 Posted by Louise Clark

Motorists planning a getaway this bank holiday weekend are being advised to take steps to ensure the journey goes without a hitch.

With the potential for congestion being more than likely, used car drivers could find their vehicle overheats while waiting in traffic for long periods with no mod cons like air conditioning.

To avoid the worst, M&S Money is urging motorists to invest in breakdown cover and plan journeys before setting off.

The firm's Andrew Ferguson commented: "Busy bank holiday traffic can lead to a higher level of accidents and breakdowns.

"We are urging motorists to take adequate precautions before setting off and while driving to avoid unnecessary stress, breakdowns and causing further delays on the roads."

The firm also suggests drivers take plenty of entertainment for youngsters while travelling and stock up on refreshments to avoid dehydration during long journeys.

Thousands of Britons could be set to take to the roads for the bank holiday weekend.

However, forecasts of rainy conditions from the Met Office could put a dampener on plans to make the most of the great outdoors.