Vauxhall cars confirms VXR Challenge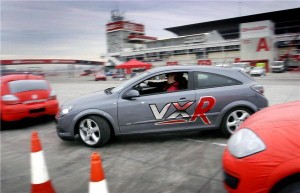 Posted by Sebastian Turkenburg

Adrenaline junkies and thrill-seekers may be interested in the VXR Power Events Rollercoaster Challenge next month.

Owners of Vauxhall cars' VXR/V8 and Vauxhall performance models are being invited to take part in the challenge that will take place on May 8th.

The challenge will see Vauxhall car owners drive cross-country from either Blackpool Pleasure Beach or Thorpe Park to Alton Towers, taking in some of the nation's best rollercoasters as they go.

For just £10 per person (based on cars of two) thrill-seekers will get entry into both theme parks and a bbq.

The event aims to raise money for the Help the Heroes charity which supports men and women who have been injured while serving with the British forces.

Recently Alton Towers unveiled its latest rollercoaster. TH13TEEN is described as the ultimate theme park thrill - rolling all the rollercoasters you have ever dreamed of into one single experience.