Vauxhall launches Corsa Facebook campaign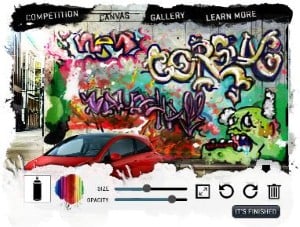 Vauxhall has launched an online promotional campaign to support the new Corsa.

Released in tandem with a new TV advert, the Street-style scheme encourages Facebook users over the age of 18 to paint their own street art scene involving the car for their chance to win a limited edition version of the model.

Entries can be posted on a central gallery and are then voted on by other users to create a top 20 list.

These finalists are then judged by Vauxhall and a panel of street art experts.

"Given the British public's affection for Corsa, colours and art, it seemed logical for us to use Facebook as a platform to enhance our direct interaction with customers and Vauxhall fans," said Vauxhall UK's marketing director Peter Hope.

The Facebook page also hosts exclusive video content, including a documentary which charts the making of the TV advert, featuring artists Daim and Loomit.

Vauxhall recently confirmed that it will showcase its Ampera model, due to go on sale next year, at various venues across the world as part of a new tour by singer-songwriter Katie Melua.