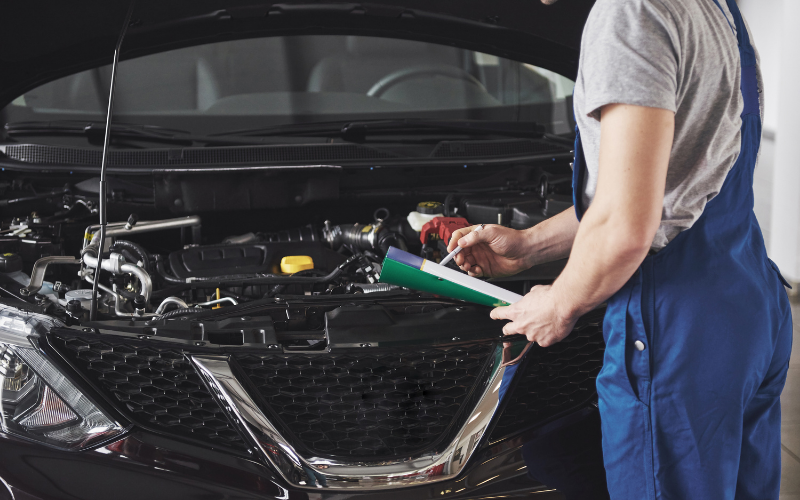 An MOT is a mandatory test your vehicle needs to undergo every year.
In this guide, we will cover everything you need to know about them, from explaining why they are necessary to showing you how to check your vehicle's MOT history.
Read on to find out everything you need to know about MOTs.
What is an MOT?
An MOT (Ministry of Transport) is an annual test that vehicles undergo, to check they are in a roadworthy condition.
Important parts of the vehicle, such as brakes and seatbelts, are assessed to ensure they meet the legal requirements and that they are in tip-top condition.
Are MOTs necessary?
Law
MOTs are mandatory when a vehicle reaches a certain age. For the majority, it is when the vehicle is 3 years old. However, for the likes of ambulances and taxis, these require MOTs to start when they reach a year old.
Goods vehicles, which are powered by electricity and registered before 1 March 2015, tractors and some old, classic vehicles are exempt from MOTs.
Performance
MOTs are also necessary to optimise your vehicle's performance. For instance, wear and tear on a vehicle can impact the performance and efficiency of your vehicle, costing you more in the long run.
Safety
An annual MOT check ensures your vehicle adheres to road safety and environmental standards set out by the Government. By having an MOT every year, you're making sure your vehicle is in tip-top condition to hit the road, keeping you and other road users safe.
When is my MOT due?
MOTs are required once a year from the point a car has been registered for three years.
If you're unsure, you can check your MOT status, here.
How do I check my MOT history?
Checking a vehicle's MOT history is important, especially if you're buying a car privately.
To do this, visit https://www.gov.uk/check-mot-history and you will be able to access your vehicle's history.
What does an MOT include?
Many people assume an MOT and a Service are the same things, but this isn't the case. An MOT focuses on a car's safety features, whereas a Service looks at a car's engine components.
Some of the features checked in an MOT are listed below.
Lights
Signalling is a necessary aspect of driving to keep you and other road users safe. In an MOT, all lighting is checked, including brake lights, hazard lights, headlights and indicators.
Brake pads
It's no surprise that brakes are one of the most used components of a vehicle when driving, and so in an MOT, the pads and brake discs are checked to ensure they aren't worn too much. Excessively worn brake pads will result in the vehicle failing its MOT.
Seatbelts
All seatbelts, including child seat restraints, are examined to ensure they can be installed and operated properly and to make sure there are no obvious signs of wear and tear.
How much does an MOT cost?
This all depends on where you go for your MOT and what vehicle you have. Prices vary from garage to garage and high-performance or more costly vehicles may demand a higher price.
The maximum fee for a car is £54.85 and £29.65 for a motorcycle, but at Bristol Street Motors, you can expect great value for money when you choose to book your vehicle in for its MOT with us.
How long does an MOT take?
An MOT takes approximately 45-60 minutes. However, if your vehicle does fail, it could take longer as repairs may need to be carried out.
MOTs with Bristol Street Motors
All work carried out on your vehicle is done by fully trained and qualified technicians using genuine branded quality parts with nationwide warranty. Our friendly service receptionists can offer advice on any MOT enquiry you may have, check for manufacturer recalls on our franchised vehicles and arrange for a free visual health check to be carried out.
We also offer a fantastic Priority Service Plan. It's the smart way to service your car and allows you to spread the cost over manageable monthly payments as well as benefiting from a significant discount on our standard servicing costs.
Your MOT test can be carried out up to one calendar month in advance and here at Bristol Street Motors, we regularly have exclusive web offers available for all of our sites across the UK.
For more information, enquire online, give us a call, or pop down to your local Bristol Street Motors dealership to find out more.