A Closer Look at the SEAT MO 125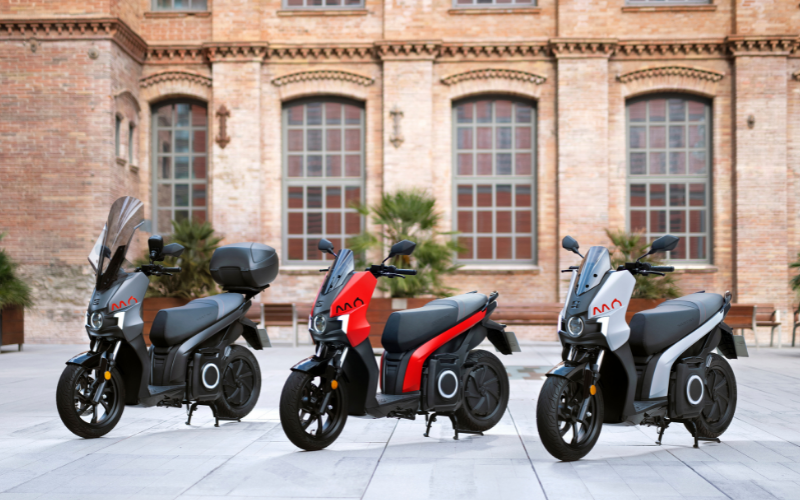 The nippy SEAT MO 125 has recently celebrated its first birthday, and what a year it's been for the all-electric scooter!
In Barcelona alone, SEAT MO eScooters have travelled over 1.2 million zero-emission kilometres, contributing to savings of around 60 tonnes of CO2, as well as reducing noise by 4.5 million decibels in the city, in the last year.
The SEAT MO 125 continues to spark curiosity among consumers, watch our video for a quick rundown of the facts:
Blending dynamic and agile performance, contemporary looks and low running costs, the trendy scooter underlines SEAT's focus on creating affordable and appealing electric mobility solutions. As more low emission zones emerge across cities and towns, as well as people's commuting plans changing as a result of the COVID-19 pandemic, SEAT's eScooter is providing a real solution to urban mobility issues.
A 5.6kWh lithium-ion battery provides a range of around 87 miles (WLTP) from a single charge and the 9kW electric motor gives a speedy acceleration of 0-31 mph in just 3.9 seconds, meaning you can zip around town at ease.
The lightweight 40kg battery unit is removable and can be wheeled away using an extendable handle and wheels, to enable easy home or office charging if required; the battery can fully charge in a standard socket in just six to eight hours.
The SEAT MO 125 has a sleek design that is also packed full of practical features. These include LED lights, an intuitive digital display, under-seat storage space for helmets and cargo and adjustable driving modes to get the most out of the scooter depending on journey type.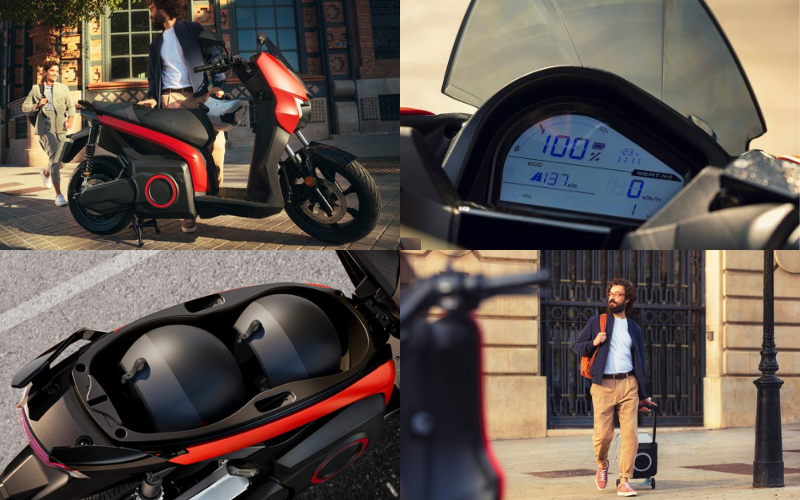 Plus, the intelligent MO smartphone app ensures you can stay connected at all times. Access vehicle information including location, charging status and journey history from the palm of your hand.
The SEAT MO 125 eScooter is perfect for the weekday commute or weekend trips around town. Available from our SEAT Birmingham dealership, follow the links below for more information.
Contact Bristol Street SEAT Birmingham