Brits vote for favourite summer driving song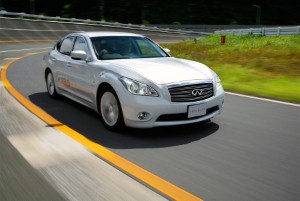 A new survey has discovered the most popular summer driving songs among motorists.

Figures gathered by HPI Check indicate that Lynard Skynard's 'Sweet Home Alabama' is the favourite choice among UK drivers, closely followed by 'Walking on Sunshine' by Katrina and the Waves.

The majority of the other high-ranking tracks were from the 60s, 70s and 80s, including the Beach Boys' 'Good Vibrations' and 'Rio' by Duran Duran.

According to the firm, the only song from the last ten years to make an appearance in the chart was 'Mr Brightside' by The Killers.

"It seems like summer is a time for the good old classics, rather than whatever ray of sunshine the charts may be producing," HPI consumer services manager Nicola Johnson commented.

Other popular options included 'Sun is Shining' by Bob Marley, 'Summer of 69' by Bryan Adams and 'Lovely Day' by Bill Withers.

Listeners of classic rock radio station Planet Rock recently voted 'The Boys of Summer' by Don Henley their favourite summer anthem.