Conference could help enhance safety among new van owners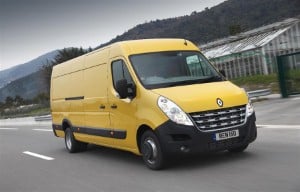 Van fleet managers might be interested in an upcoming event that provides information on compliance and safety issues.

The Freight Transport Association's (FTA) Utilities and Civil Engineering Conference is scheduled for June 23rd in Coventry and could help new van owners keep their vehicles and their drivers safe on the roads.

Among the subjects to be discussed on the day will be the safe loading of vans and the FTA's Van Excellence Code, which aims to enhance standards across the van sector.

Other topics to be covered will include technological advances in vehicle safety and theft prevention.

Visitors will also be brought up to speed on recent and forthcoming legislative developments and will be able to share their ideas with others.

Meanwhile, the FTA recently published the 15th edition of its guide for international road transport to help van and lorry drivers clarify regulations they face when travelling overseas.