Mazda MX-5 'most satisfying sports car'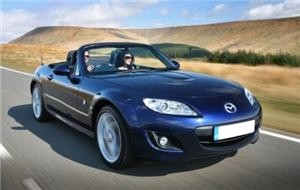 Posted by Louise Clark

A customer satisfaction survey has found that many vehicle brands increased their consumers' fulfilment this year, with Mazda receiving a top accolade.

The JD Power and Associates/What Car? 2010 UK Vehicle Ownership Satisfaction Study highlighted that Hyundai increased its reputation for satisfaction among customers by 19 points compared with last year, while Mitsubishi saw its points rise by 24.

Meanwhile, the Mazda MX-5 ranked highest for satisfaction within the sports car segment.

"Rising to the top of the manufacturer's ranking in ownership satisfaction requires a concerted customer focused approach throughout the vehicle life cycle," commented Martin Volk, senior research manager at JD Power and Associates.

However, for those firms able to achieve this result, they could benefit from returning customers and increase their bottom line, the firm suggested.

Last month Mazda received another accolade when the Mazda 6 2.2D Estate was named Best Estate Car 2010 at the Fleet World Honours.