Mazda unveils new powertain technologies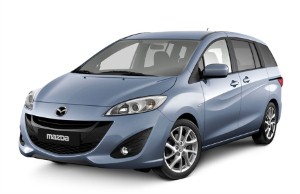 Mazda has revealed details of its next-generation powertrain technologies.

The Skyactiv project includes new petrol and diesel engines, transmissions, bodyshells and platforms poised for launch in 2011.

Mazda reports that the new engines achieve major reductions in fuel consumption and carbon emissions compared with previous generations, while they are also lightweight and compact.

The Skyactiv-G petrol engine will boast fuel consumption levels currently only rivalled by hybrid alternatives.

A compression ratio of 14:1 means it uses 15 per cent less fuel and is able to create 15 per cent more torque.

Meanwhile, the Skyactiv-D diesel engine will meet future Euro 6 emission standards and features a two-phrase turbocharger.

The company states: "In further phases, efficiency improving technologies, such as regenerative brake systems and hybrid power systems, will be successively introduced."

Meanwhile, Mazda confirmed yesterday (October 19th) that its new Mazda 5 model will be available this month with a choice of three powertrains at £17,695.