Mazda releases Takuya special edition sporty range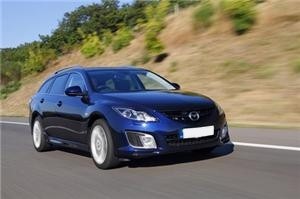 Mazda has released new special edition models of its 2, 3 and 6 vehicles.

The sporty Takuya range is now available in showrooms across the UK and could appeal to customers looking to purchase a new car.

Boasting new features such as exterior sports styling, bigger alloy wheels, a Bluetooth system and a sports interior, the range begins at the 1.3-litre Mazda 2, a five-door model with leather interior and 54.3 mpg fuel efficiency.

The Mazda 3 Takuya is priced from £15,780 and is a 105ps 1.6-litre hatchback with CO2 emissions of 149g/km.

Meanwhile, the 6 special edition might appeal to families in search of a new car, since it is available in three versions - a 2.0-litre five-door, a 2.2D 163ps five-door and 2.2D 163ps estate.

Mark Cameron, Mazda UK sales director, said: "The new Mazda Takuya range offers buyers genuine exclusivity, evocative sports styling and represents fantastic value for money."

Mr Cameron added that the Takuya range offers "yet another reason for value-seeking consumers that want something different to the mainstream" to buy a Mazda.

In related news, last month saw the manufacturer win the Best in Class Towcar 2010 Award for its CX-7 model.