Mazda technologies to boost efficiency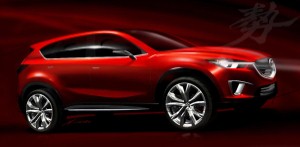 Mazda's SKYACTIV technology will be present in almost all of its models by 2015, the manufacturer has stated.

Announcing the news at the Geneva Motor Show, which opens to the public tomorrow (March 3rd), the company said the first European car to include new SKYACTIV features is the Minagi concept, a Mazda CX-5 crossover model.

Seita Kanai, head of research and development at the company, said SKYACTIV makes cars 23 per cent more efficient, while second-generation features to be rolled out between 2016 and 2020 will achieve the same improvement again.

"SKYACTIV is affordable, but our yardstick is not just emissions and fuel economy but 'zoom-zoom' - our cars must be fun to drive. Many customers will sympathise with that," Kanai stated.

He added that the Mazda MX-5 sports car range would be targeted for improved efficiency, since its 180g/km emissions are "not sustainable" in the long term.

Mazda will also showcase its spring 2011 special edition MX-5 at the Geneva Motor Show, which runs until March 13th.