Motorists run risk with broken lights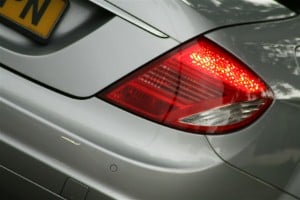 Millions of vehicles in the UK are missing one or more brake lights, new research indicates.

According to data from Carsite.co.uk, one in 15 cars, vans, lorries and motorcycles are liable for a £60 fine and penalty points due to the problem.

The proportion amounts to around 2.5 million unroadworthy vehicles, six per cent of which were found to have no functional brake lights.

According to Department for Transport figures, 26,000 accidents per year are caused by motorists misjudging the speed of others - an issue that could be exacerbated by broken or defective lights.

Ron Waldock, independent RAC inspector, said that as winter closes in, "drivers will be encountering more hazardous road conditions".

"Our advice would be to regularly check that all your lights are clean and working correctly to make sure you are as visible as possible."

All vehicle lights are checked for operation, condition and security during MOT tests.