New and used car drivers split on biofuel's potential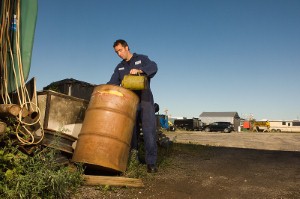 Posted by Sebastian Turkenburg

Motorists are split as to whether there is a suitable eco-friendly biofuel available for use in vehicles.

A poll of new and used car drivers by TheGreenCarWebsite.co.uk discovered that 42 per cent of motorists feel there is no adequate biofuel out there, while 40 per cent said they believe there is.

Many current biofuels, such as palm oil, rape seed and soy plant, could be used elsewhere in the food chain, and as such, production of this kind of biofuel has often been blamed for rising food prices and demand for fertile land, the portal states.

However, new sources of biofuels are being discovered in non-food crops and waste products, which could provide ethical and environmentally-friendly alternatives.

The website's editor Faye Sunderland said "a new holistic approach to assessing the environmental impact of biofuel production" is needed, along with thorough assessment.

In this way, drivers will have a clearer idea of the potential of biofuel sources and their benefits on the environment, she added.

Biofuels could be utilised to help Britain meet its target of using renewable sources to meet ten per cent of its transport needs by 2020.