New car drivers 'could take virtual bike lesson to enhance rider safety'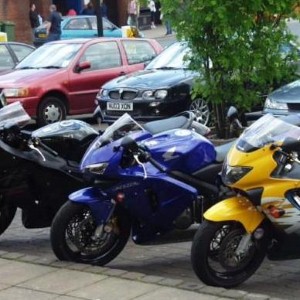 Posted by Craig Salter.

Motorists are being asked by motorcyclists to help preserve rider safety on the roads.

New car drivers may find it difficult to spot bikers when they first start motoring, with half of riders over the age of 50 thinking it would be a good idea for motorists to take a virtual riding lesson as part of their test to increase awareness.

The finding came from a recent survey by insurer Saga, which also discovered that 70 per cent of bikers feel motorists need to improve their awareness levels.

A third of respondents added that they think car drivers can be dangerous, while three-quarters said they get the impression motorists are unaware of their presence.

Andrew Goodsell, executive chairman of Saga Group, commented: "Car drivers should remember the old safety campaign to 'Think Once, Think Twice, Think Bike'."

Figures from the government's Think! road safety campaign highlight that motorcycle riders are 57 times more likely than car drivers to be injured in serious collisions.