New Fords 'a key purchase for lottery winner'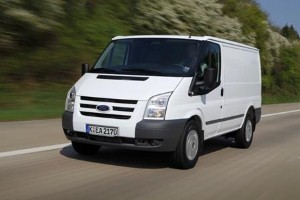 Two new Ford commercial vehicles were top of the shopping list for one winner of the National Lottery.

Neil Dexter, who walked away with a £3.6 million jackpot, bought two new Ford motors for his business operations.

Mr Dexter owns the Wheelies Cycle Care business near York and has purchased a Transit Connect and Ranger Double Cab to help with the smooth running of company activities.

Despite his lottery win, Mr Dexter intends to carry on working, although he has said he intends to take things a bit easier now.

"The Fords were my first purchases," he said. "I had it in mind to buy the Connect before my win, but the lottery has helped make it reality."

Earlier this month Ford unveiled new Sync technology to help drivers keep focused on the road when they receive text messages. The new tool connects with mobiles and reads text messages aloud, allowing drivers to keep their eyes on the road.