Peugeot readies all-electric car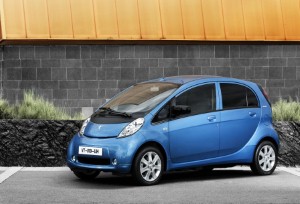 Peugeot is set to launch its first-generation all-electric vehicle by the end of 2010.

The Peugeot iOn runs on a lithium-ion battery pack and is capable of travelling up to 93 miles before it needs recharging.

Motorists can charge the vehicle with a standard 240V home power plug for six hours for maximum capacity, 15 minutes for 50 per cent or 30 minutes for 80 per cent.

Running costs average £2.50 per 120 miles, giving customers access to annual savings of up to £5,150 when compared with a standard internal combustion car.

Customers purchasing the iOn could also discover they are exempt from the London congestion charge and parking charges in other regions.

"In 1995, Peugeot launched what is still the best selling electric vehicle, the Peugeot 106 electric. Now with the introduction of the Peugeot iOn, Peugeot will further strengthen its position as the leading producer of electric vehicles," the company states.

First delivery of the iOn is expected in the UK towards the end of the year.

In other news, Peugeot is poised to unveil a new concept car on September 21st.