Renault Fluence ZE on show at Cannes Film Festival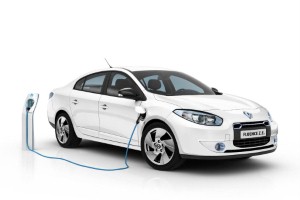 Actors and celebrities will be testing out the Renault Fluence ZE at the Cannes Film Festival this month.

The manufacturer reports that the world's first all-electric five-seat saloon is touring Cannes several months ahead of its general release and will be bringing famous faces to the red carpet during the industry event, which runs until May 22nd.

Charging stations have been specially installed at the Palais des Festivals car park and will be made available to all motorists driving zero-emission electric cars when the festival ends.

"Actors and film professionals will be able to reserve Renault vehicles throughout the Cannes Film Festival and try them out along the Croisette promenade," the company noted.

It added that the latest Latitude and Mégane Coupe-Cabriolet Floride models will also be available throughout the event.

Meanwhile, yesterday (May 11th) saw Renault bag two industry awards, winning Most Improved Fleet Manufacturer and Van Manufacturer of the Year at the 2011 Fleet World Honours.