Seat Leon 'mirrors Spanish football team's flair'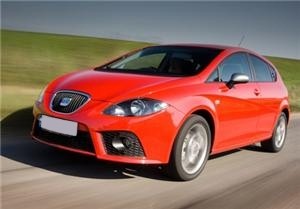 Vehicle information firm HPI has teamed up vehicles with their native World Cup football teams and explored the similarities.

The firm has paired Spain with the Seat Leon and suggests that both the team and the car have plenty of flair. Getting the best out of both means assessing the quality underneath the looks, the company suggests.

It revealed that checks on the car have shown the most prevalent problem for used car buyers to be mileage discrepancies.

HPI also teamed the Renault Clio with France, describing the iconic model as embodying the style and panache of the French football team, while the Fiat Punto was chosen to represent Italy.

Among the issues HPI recommends car buyers to consider when buying a used car are outstanding finance, clocked mileage and previously written-off vehicles.

Bristol Street Motors shares this view and works to ensure that all its cars are of a high standard.

Peter Stewart from the firm said: "Bristol Street Motors is focused on the importance of HPI checks and all of our used cars are HPI checked to ensure customer safety and satisfaction."