Toyota used car values 'not suffering'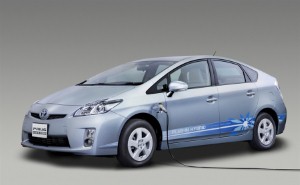 Posted by Louise Clark

Toyota's cars are maintaining their value despite recent negative media coverage.

The manufacturer's used cars have not suffered a slump in residual value as a result of the recent recall programme.

Analysis by Glass's has revealed that Toyota models have maintained their strong position among used cars for sale in the UK.

Johnathan Brown, the car editor at Glass's who publishes the Glass's Guide to Used Car Values, revealed that the media furore surrounding the recall has not damaged the manufacturer's position in the market.

Mr Brown identified the strength of the Yaris supermini and the Aygo city car and a resurgence of interest in the RAV-4 as some of the reasons for Toyota's strength in the market.

"Motor trade sentiment – from within and from outside the Toyota network – suggests that consumer confidence in the brand should regain any lost ground during the next few months," said Mr Brown.

Toyota recently revealed that it had repaired 143,604 vehicles as part of its accelerator pedal recall programme.