Vauxhall Movano hailed as Best New Van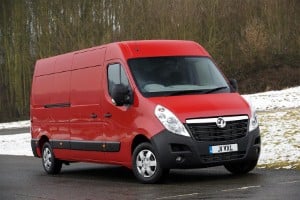 Posted by Sebastian Turkenburg

Vauxhall's new Movano van has been awarded a top accolade at a recent ceremony established to recognise the best vehicles in the fleet market.

The Van Fleet World Honours has named the Vauxhall Movano Best New Van, saying the model is much improved in its latest incarnation and offers an excellent engine.

Van Fleet World editor John Kendall commented that the commercial vehicle (CV) is "far more competitive than before with a broader range".

Meanwhile, brand manager at Vauxhall Commercial Vehicles Steve Bryant described the award as a "prized acknowledgement" of the firm's determination to offer the best CVs to customers.

Vauxhall recently revealed that sales of its CVs are currently up by six per cent compared with 2009's figures.

Mr Bryant added that the firm is "committed to the ongoing strengthening of its commercial vehicle offering" and increasing its activities in the area, where it has "an impressive tradition and proven expertise".

Vauxhall's new Astra was also recognised as Best New Car in the Fleet World Honours.