Wheel misalignment 'can reduce fuel efficiency'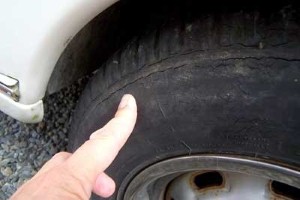 Wheel misalignment could be costing motorists in the UK a total of £100 million every year, it has been reported.

According to Protyre, the figure accounts for the price of additional fuel alone, since badly aligned tyres can reduce fuel efficiency by three to 3.5 per cent.

Motorists could be particularly concerned about their fuel efficiency as prices rise and the effects of the VAT rise are felt.

A common cause of misaligned tyres is bumping into curbs, which can even damage suspension components and affect handling.

Simon Hiorns of Protyre stated: "UK roads and repairs have not recovered totally from the snow and freezing winter weather of 2009-10, let alone the recent bout of ultra-low temperatures and snow."

Meanwhile, last week (January 14th) saw road safety charity TyreSafe promote the importance of correctly inflated tyres, which can boost fuel efficiency, reduce CO2 emissions and improve overall tyre life notably.