'Correctly inflated tyres could save used car drivers millions'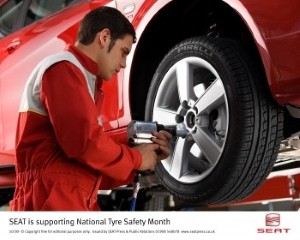 Posted by Sebastian Turkenburg

Motorists could find they save more than £440 million collectively by making sure their tyres are correctly inflated, it has been revealed.

Used car drivers may be among the drivers wasting more than 370 million litres of fuel every year by failing to make sure their tyres are inflated to recommended levels.

Findings by tyre manufacturer Michelin have shown that motorists are wasting millions of pounds and generating an extra one million tonnes of CO2 by under-inflating their tyres.

Head of communications at the company Peter Snelling said the firm checked more than 5,000 cars last year and found a high percentage of drivers were not taking tyre maintenance seriously.

"It really is a matter of life and death and people should learn to check their tyres regularly and thoroughly," he warned.

Meanwhile, drivers were recently urged to maintain their wheels after findings from Micheldever Tyres Services showed 80 per cent of cars have badly worn tyres.