Ford extends car sales lead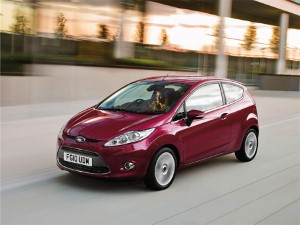 Ford has maintained its position as the most commonly bought manufacturer in the UK, the latest industry figures from the Society of Motor Manufacturers and Traders reveal.

The company's share of the total market has increased by 1.1 percentage points, the manufacturer claims.

Ford sales were stronger than the competition for both the month of October and the year to date. It is not just cars where Ford has seen success. The company's Transit van remained the biggest selling commercial vehicle in the UK.

The Ford Fiesta was the biggest selling car in October - the car has a 5.4 per cent share of the total car market in the UK, the company claims.

Managing director of Ford of Britain Nigel Sharp said: "Our UK market leadership is supported by a strengthening in retail sales that accurately reflects the customer appeal of our best ever vehicle range."

Earlier this month Ford confirmed that its vehicles could be the units of choice for the emergency services. The manufacturer has gained preferred supplier status with the police.