New car drivers 'could benefit from parental involvement during learning'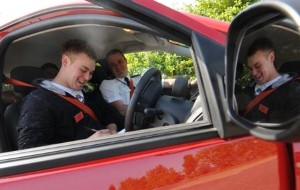 Posted by Louise Clark

Young drivers planning to invest in a new car could be made safer if their parents sit in on their driving lessons.

With many young motorists keen to get behind the wheel of a new car after passing their test, findings have suggested these youths could be less likely to crash if their parents accompany them on driving lessons.

A pilot study by Staffordshire county council and the University of Keele saw around 20 families take part in a scheme where parents were actively involved in their children's driving.

The initiative was found to be effective in promoting good practice and also improved the relationship between driving instructors and the council in terms of road safety protection.

Helen Wells, of the University of Keele, said: "The scheme helps to ensure that young people are given up-to-date and accurate guidance, both in lessons and in private practice. It also provides something of a refresher course for some of the parents."

According to the Royal Society for the Prevention of Accidents, young motorists may be more prone to crashes as a result of their lack of experience behind the wheel, along with factors such as peer pressure.