New Vauxhall Astra VXR Arctic Edition limited to 500 units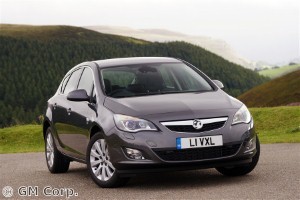 Posted by Sebastian Turkenburg

Britons looking to invest in a sporty and exclusive model might want to consider the newly-launched Astra from Vauxhall.

The new Vauxhall has been named the Astra VXR Arctic Edition and only 500 units of the vehicle have been made.

Finished in olympic white, the car has a contrasting black roof, mirror covers, tailgate trim and front grille.

Priced at £23,595, the vehicle costs £720 more than the original, but is fitted with £2,000 worth of extra kit.

Among its features is a panoramic sunroof, heated leather front seats, tinted glass and 19-inch alloy wheels.

The sporty looking model generates 240PS of power and can go from zero to 60 miles per hour (mph) in 6.2 seconds, achieving a top speed of 152 mph.

Meanwhile, the manufacturer is also launching its Meriva vehicle, which it suggests is particularly suitable for families with young children.