Used car owners could follow tips to find best garage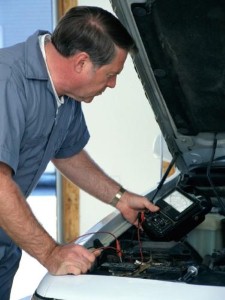 Posted by Louise Clark

Motorists have been issued with a number of pointers to help them distinguish between garages to identify the best ones.

Motor Codes, which has developed rules of conduct for garages to follow, has created a list of tips that could help used car drivers ensure they receive the fairest service when taking their vehicle to be fixed.

According to the organisation, a good garage well agree with the vehicle's owner what work needs carrying out and will not conduct extra work without the driver's approval. They will also set a clear price and payment method.

The best garages do not charge for small or easy jobs and leave consumers feeling well-treated, calling a few days after work has been completed to ensure the customer is happy with the job, Motor Codes states.

Chris Mason, Motor Codes director, commented: "Our Customer Care Checklist offers a simple and effective way for every motorist to benchmark their garage."

He added that consumers can choose from 6,200 garages at the organisation's website to ensure they are taking their vehicle to reputable technicians.

Earlier this year the company announced A1 Motorcare in Cardiff had been voted the UK's best garage by drivers.