Used Vauxhalls gear up for art fair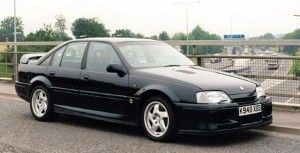 Posted by Craig Salter.

Vauxhall fans are being invited to get together for a weird and wacky day out when the Vauxhall Art Car Boot Fair comes to London next month.

The event will be held at the Old Truman Brewery on June 6th and will entail used Vauxhall drivers parking up to sell their creative wares.

With a wrestling theme to work under this year, artists are creating pieces to be sold at the event, which will also feature animation, live wrestling bouts and modified used Vauxhalls.

Among the artists set to attend is poet, painter, film-maker and musician Billy Childish, who is collaborating on a project with ex-KLF superstar artist James Cauty.

The Museum of Everything will have a presence at the show too, where the centrepiece is set to be a wrestling ring in which music and impromptu auctions will be performed.

Curator Karen Ashton commented: "This year's Art Car Boot Fair really is the art world's playground with more artful dodging and weaving, bartering and frivolity than ever before, with serious art bargains to boot."

Last weekend, used Vauxhall VXR/V8 owners were invited to take part in the VXR Rollercoaster Challenge, in which they had to make a cross-country drive and enjoy some of the UK's fastest rollercoasters in one day to raise money for charity.