Young Driver event aims to benefit attendees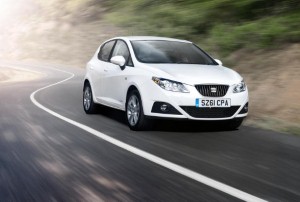 The SEAT-sponsored Young Driver scheme has announced its latest event which will see youthful car lovers experience some of the finer points involved in motoring.

Aimed at anyone between the ages of 11 and 17, the Driving Skills event is to cost just £95 and will see attendees get to grips with some driving must-knows, such as ABS braking on wet, snowy and icy roads.

The event will also teach youngsters how to brake and avoid emergency manoeuvres as well as how to drive safely on motorways with guests to be tested on their steering skills with a special road system.

There is also an interactive short talk planned on safe driving which will include what to do in an emergency with the event looking to build on past successes.

Only recently, a Winter Driving course run by Young Driver at the end of 2012 saw 76 drivers aged 17 and under take part in which they amassed dozens of hours behind the wheel.